Best Azure Training in Kolkata for Microsoft Azure Administrator course AZ-104 certification
Top Azure Certification in Kolkata for freshers and working Professionals looking for Azure Administrator Jobs. This course offer free az-900 certification Training for Azure Fundamentals and Resume rewriting with Azure Administrator Interview Preparation materials.


Azure Administrator Training in kolkata for Freshers and Working Professionals.
Azure Administrator Certification Training in Kolkata is the one of the best choice of certification for freshers and working professionals looking for Azure Administrator JOB role in Industry. Professionals having Windows server administration experience, this certification is most in demand in industry for next level job in Azure Cloud. Azure Administrator certification enhance your in depth knowledge for Azure Cloud and related technologies like Azure Virtual Network, Azure VM, Snapshot and backup, azure app service, Azure kubernetes service, monitoring and log analytics etc. So if you are looking for the Azure Course in Kolkata be sure to check it with AEM Institute for better understanding and success.
An Azure Cloud Adminstrator ensure that these resources are secure, efficient, and available to users. Azure administrators also monitor resource usage and performance, troubleshoot issues, and optimize resource utilization in everyday Operations. As Azure Administrator in India a candidate can expect a salary starting from 4.2L PA which may be upto 7.8L PA depending on individuals experience and the organisation offering Azure Administrator Job.

To succeed as an Azure administrator, you need to develop a range of technical and non-technical skills which is covered in our Azure Training Course. Some of the essential skills you need to master include:
Familiarity with Azure cloud computing concepts and principles.
Understanding of Azure architecture and services.
Proficiency in one or more admin scripting such as PowerShell.
Knowledge of networking concepts and protocols.
Understanding of security principles and best practices.
Strong analytical and problem-solving skills.
Excellent communication and collaboration skills.
Finally Become Certified As Azure Administrator [AZ-104]
What are the Benefits of Azure Training in kolkata AEM?
The best benefits you get with AEM Institute Kolkata:
AEM Students are working globally
RedHat | TCS | Wipro | CTS | Accenture | Deloitte | Amazon | PWC | Ericsson and many more.....
Why AEM is the best option for Azure Administrator course in Kolkata, Bangalore:
We provide Intensive Hands-on Training with real time case studies
Apart from the best cost effective training fees for Azure Administrator Training in Kolkata we also offer no cost EMI for Azure Training fees. Our Azure Administrator training provides an interactive learning experience and 100% Hands-on Lab. Our Azure Administration Course comes with completely free Azure Fundamental course for az-900 certification. So if you enrole with AZ-104 certification training in kolkata you will get free training for AZ-900 Certification aslo.
Certification focoused exam preparation
Azure Administrator Certification is of Total 120 minutes duration and may contain 45-60 questions. There is a passing score of 700 in total 1000 marks. In this exam there is no negative marks. Our exam preparation model make you comfortable about real exam and related topics. There are some micro tasks as simulator which candidate has to complete as per instructions.
We provide resume rewriting asistance
Passing certification alone is not the final thing, making a proper resume is also very much important to get Azure Interview calls and there we provide assistance to every learner and make thire resume rewrite as per the Azure Administrator JOB Description.
So why you are waiting for? WhatsApp us to get suitable training schedule as per your requirements and join Azure Administrator workforce in Top MNCs for better future.
---
Azure Administrator [AZ-104] - Upcoming Class Schedule in kolkata, Bangalore, Pune, Hyderabad, Delhi, Mumbai, Chennai, Bhubaneswar, Guwahati, Agartala, Patna.
| Start Date | Class Duration | Timing | Course Fees |
| --- | --- | --- |
| 25th November 2023 | Three Months | 10am-1pm [Week End] | INR 14,950/- |
| 3rd December 2023 | Three Months | 1pm-4pm [Week End] | INR 14,950/- |
| 14th December 2023 | Three Months | 8am-9:30am [Tue & Thu] | INR 14,950/- |
| 23rd December 2023 | Three Months | 1pm-4pm [Week End] | INR 14,950/- |
| 5th January 2024 | Three Months | 7pm-8:30pm [Mon & Fri] | INR 14,950/- |
| 14th January 2023 | Three Months | 10am-1pm [Week End] | INR 14,950/- |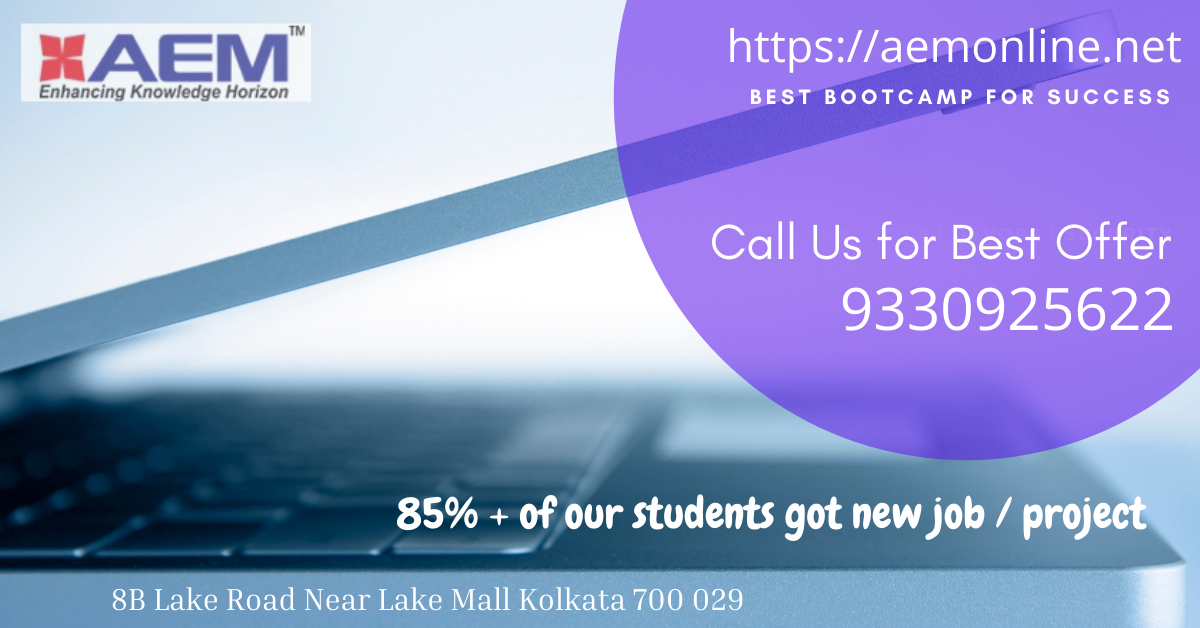 Benefits of joining Azure Administrator Course in Kolkata.
Azure Cloud is continiously growing in Cloud Job Market.
Azure has a significant share in the global cloud computing market.
Most demanding cloud for Active Directory based solution.
Azure has a more mature model of infrastructure in comparison to other cloud computing services.
Azure Administration Credential opens up more job opportunities than normal system administration.
Azure Administration Training in Kolkata - FAQs