RHCSA | Redhat System Administration I & II Training (RH124 & RH134)
By RedHat Certified Training Partner :: Duration : 3 Months
AEM Institute offer RHCSA Training in Physical Classroom | Instructor Led Online Training for freshers and working professionals::
WeekEnd | Evening | Regular Class Available


RHCSA Training in Kolkata - RH199 Training Details:
AEM Institte offer best RHCSA Training in Kolkata for RHEL 9 as a RedHat Authorised Training Center in Kolkata since 2004. As a RedHat Authorised Training center in Kolkata AEm grabbed multiple RedHar awards since starting and today it is the most valuable RHCSA xertification Training Center in kolkata. Experienced and certified trainer and almost two decades of operational experience made AEM a trusted name in RedHat training in Kolkata and nearby locations. Red Hat System Administration I (RH124) equips you with Linux® administration "survival skills" by focusing on foundational Linux concepts and core tasks. You will learn how to apply command-line concepts and enterprise-level tools, starting you on your journey toward becoming a full-time Linux system administrator. Red Hat System Administration II (RH134) serves as the second part of the RHCSA training track for IT professionals who have taken Red Hat System Administration I (RH124). The course goes deeper into core Linux system administration skills in storage configuration and management, installation and deployment of Red Hat® Enterprise Linux®, management of security features such as SELinux, control of recurring system tasks, management of the boot process and troubleshooting, basic system tuning, and command-line automation and productivity.
Key Benefits
The best benefits you get with AEM Kolkata:
AEM Students are working globally ..
RedHat | TCS | Wipro | CTS | Accenture | Deloitte | Amazon | PWC | Ericsson and many more.....
This course is for
Network Administrators
System Administrators
Project Managers
Consultants
Anyone interested in learning Linux Administration
RHCSA Training Syllebus:
Section 1: Red Hat System Administration I
Getting Started with Red Hat Enterprise Linux
Accessing the Command Line
Managing Files From the Command Line
Getting Help in Red Hat Enterprise Linux
Creating, Viewing, and Editing Text Files
Managing Local Users and Groups
Controlling Access to Files
Monitoring and Managing Linux Processes
Controlling Services and Daemons
Configuring and Securing SSH
Analyzing and Storing Logs
Managing Networking
Archiving and Transferring Files
Installing and Updating Software Packages
Accessing Linux File Systems
Analyzing Servers and Getting Support
Comprehensive review
Section 2: Red Hat System Administration II
Improving Command-line Productivity
Scheduling Future Tasks
Tuning System Performance
Controlling Access to Files with ACLs
Managing SELinux Security
Managing Basic Storage
Managing Logical Volumes
Implementing Advanced Storage Features(Stratis and VDO)
Accessing Network-Attached Storage
Controlling the Boot Process
Managing Network Security
Installing Red Hat Enterprise Linux
Comprehensive review
Red Hat Certified System Administrator (RHCSA) Exam (EX200)
Testing the core system-administration skills for Red Hat Enterprise Linux. This exam and the exam objectives provided here are based on the Red Hat Enterprise Linux 8 version of the exam. We are offering Red Hat Certified System Administrator (RHCSA) Exam (EX200) on Red Hat Enterprise Linux 8
The performance-based RHCSA Exam (EX200) tests your knowledge and skill in areas of system administration common across a wide range of environments and deployment scenarios. You must be an RHCSA to earn a Red Hat Certified Engineer (RHCE®) certification
---
Upcoming RHCSA Training Class in kolkata AEM
| Start Date | Class Timing | Course Duration | Course Fees |
| --- | --- | --- | --- |
| 20th May 2023 | 10am-1pm [WeekEnd] | Three Months | INR 15,000/- |
| 29th May 2023 | 5pm-8pm [Mon-Fri] | One Month | INR 15,000/- |
| 4th June 2023 | 10am-1pm [WeekEnd] | Three Months | INR 15,000/- |
| 24th June 2023 | 1pm-4pm [WeekEnd] | Three Months | INR 15,000/- |
For customized class schedule -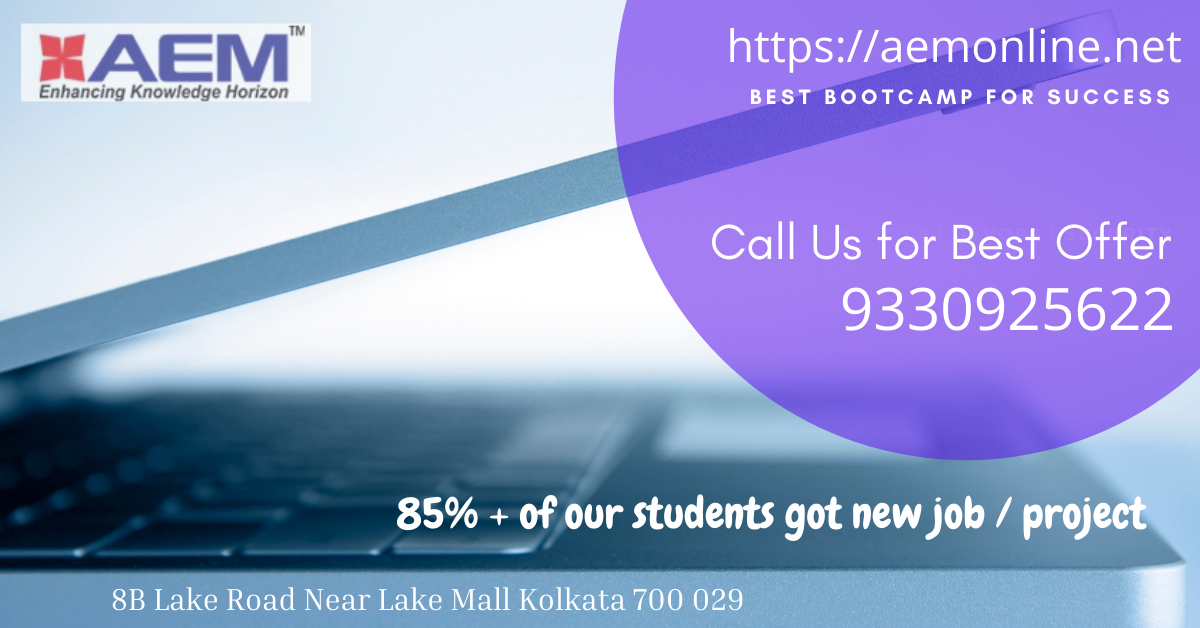 Benefits of Learning Redhat System Administration I & II Training (RH124 & RH134) Training
As a result of attending this course, students should be able to perform the key tasks needed to become a full-time Linux administrator. Students will be introduced to more advanced administrative topics, such as storage management using LVM, SELinux management, and automated installation. This course goes deeper into enterprise Linux administration, including file systems and partitioning, logical volumes, SELinux, firewall configuration, and troubleshooting.
Build and manage RedHat Enterprise Linux Server with confidence
Apply as RedHat linux System Administrator - The Most Valued Linux Certification
Get Redhat recomended way for Linux System Administration
Join elite Linux System Administrator community
Secure your server for internet based business with RHEL