Top python course training institute in Kolkata for Data Science & Data Analytics.
AEM Institute provides Data Science training with python in Kolkata for Data Analysts. This Data Science course with python will make you confident to make BI solutions as a Data Analyst using python program.


Python training course for Data Science in Kolkata
If you are a fresher and looking for python training institute in Kolkata you are in right place. AEM Institute provides Python training course in Kolkata for freshers and working professionals specially in data analytics area. To become a data analyst specialised python training in the foundation step. In todays world when artificial intelligence is gaining importance a solid python knowledge is always preferable. AEM Institute's Python training in Kolkata at low cost and no-cost EMI options will help you to make your skill upgradation to find job as a Data Analyst, Machine Learning professional with python. Python course in Kolkata with hands on lab and live project is available in AEM Institute in offline classroom and online mode. Our Online python training class is one of the most popular training in Kolkata, Bangalore, Pune, Hyderabad, Delhi, Mumbai, Chennai, Bhubaneswar, Guwahati, Agartala, Patna We have best experienced instructor as full-time trainer to answer all your questions in class. You will learn OOPS concepts and implement object-oriented programming technique in python3.
In this python training course in Kolkata you will get 100% hands-on training, Capstone project, will learn data visualisation techniques with python. We will provide you free resume rewriting service and interview preparation materials completely free of cost. This is a project based learning program where a learner has to complete python project and data analytics project with python. This end-to-end python project will make you confident for future data analytics and Machine Learning jobs interview. Our Low cost python training for data analytics module is of high quality in terms of overall training package. It is a true value for money training.
Key Benefits of Python Training in Kolkata.
The best benefits you get with AEM Institute for python training online in Kolkata:
AEM Students are working globally
RedHat | TCS | Wipro | CTS | Accenture | Deloitte | Amazon | PWC | Ericsson and many more.....
If you are from IT or Computer Science B.Tech, MCA then Python Training for Data Analyst will be easier to learn. Candidates without IT programming background may become difficult to learn the concepts and hands-on labs in this certification.
This Python training in Kolkata is fully Hands-On and Project based some example projects are "Stock Market Analysis: Predicting Trends and Making Informed Investment Decisions" | "Customer Segmentation: Uncovering Patterns and Insights for Targeted Marketing" | "Sentiment Analysis: Mining Social Media Data to Understand Public Opinion" | "Fraud Detection: Identifying Anomalies and Suspicious Patterns in Financial Data" | "Recommendation Engine: Building Personalized Recommendation Systems for E-commerce Platforms".
How do I become a Data Analyst as a freshers?
As a freshers you can start with Python Program for Data Analytics Training and gradually upgrade yourself for Power Bi Certification Training for PL-300 exam. You can learn Azure Data Engineer Certification it will be an added avdantage to build your career.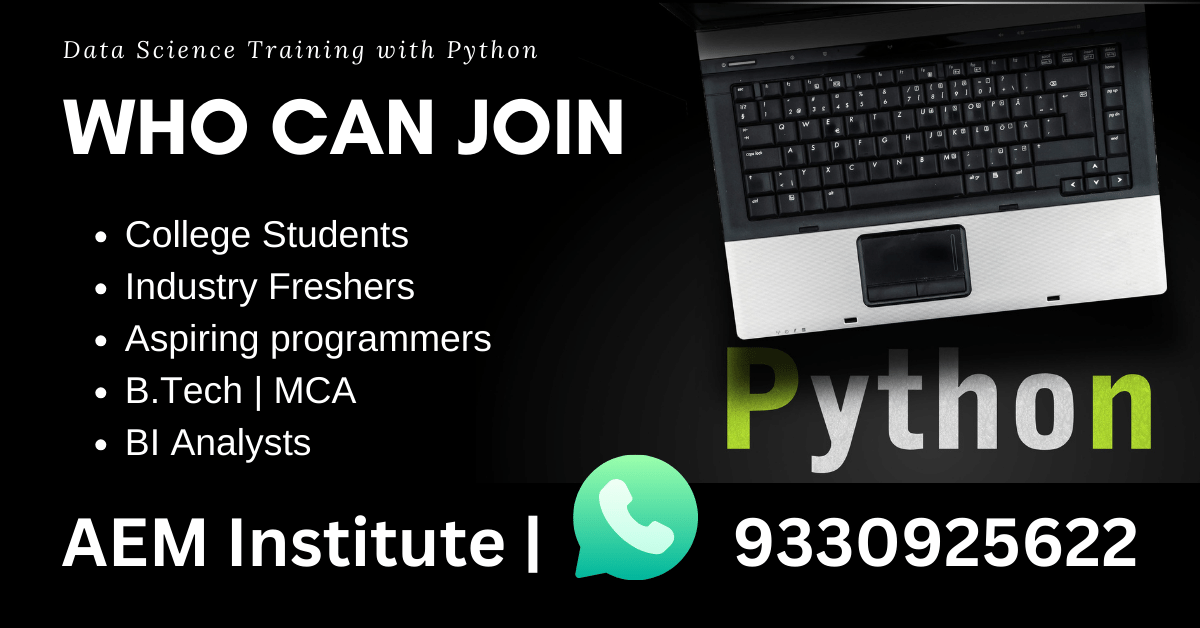 Data Science with Python Course Details
---
Python Training with Data Science - Upcoming Class Schedule in Kolkata, Bangalore, Pune, Hyderabad, Delhi, Mumbai, Chennai, Bhubaneswar, Guwahati, Agartala, Patna
| Start Date | Class Duration | Timing | Course Fees |
| --- | --- | --- |
| 10th December 2023 | Four Months | 1pm-4pm [Week End] | INR 19,950/- |
| 16th December 2023 | Four Months | 11am-2pm [Week End] | INR 19,950/- |
| 2nd January 2024 | One Month | 9:30am-11am [Mon - Fri] | INR 19,950/- |
| 14th January 2024 | Four Months| 10am-1pm [Week End] | INR 19,950/- |
| 28th January 2024 | Four Months | 10am-1pm [Week End] | INR 19,950/- |
For customised class schedule -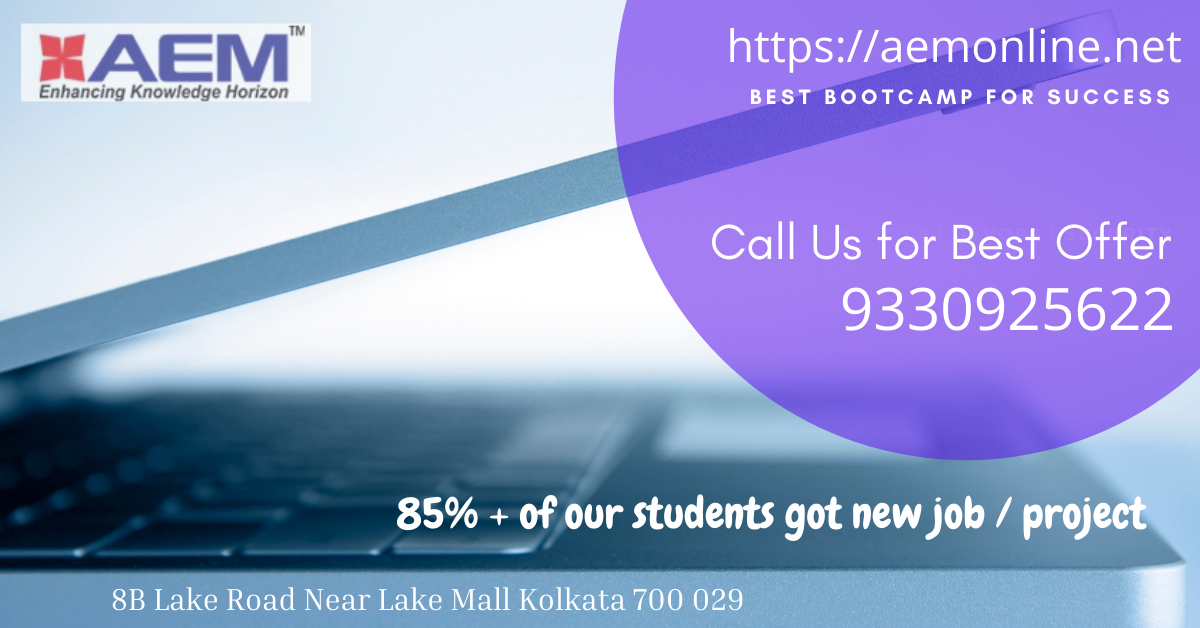 Benefits of Learning Python Training for Data Analytics
Easy to Read, Learn and Write. Python is a high-level programming language that has English-like syntax.
You can explore Data Analytics technologies using Python.
Python Training will prepare you for jobs and careers connected with widely understood software development
It is a complete python programming for Data Science training.
Our Python Training provides real data analytics job opportunities.
Top python training institute in kolkata: FAQs