Power BI Training in kolkata (PL-300 certification exam) for Data Analytics, Data Science and Business Intelligence
AEM Institute provides Power BI Training in Kolkata for PL-300 Certification with low cost and 100% lab which includes free resume rewriting, Interview preparation materials, Data Analytics projects. Power BI classroom training is organised in Kolkata and we have live online power BI training class available for working professionals.


Power BI Training in Kolkata:
If you are a graduate with Data Analytics background or a working professional looking for a career in Data Analytics, you must consider Power BI course in Kolkata as a foundation for your Data Analyst career. Over other data analytics training in Kolkata our Data Analytics with Power BI will give you benefits as follows:
A Course Designed for Global certification Exam PL-300: Microsoft Power BI Data Analyst.
Cloud integrated Data Analytics program which will give you an advantage in your data analytics carrer.
You will learn the most in demand and popular Microsoft Data Analytics and reporting tool - Power BI.
Learn Data Analytics ETL Process with Zero Coding and DAX Query.
Get free resume rewriting service and interview praparation materials for your upcoming data analytics jobs.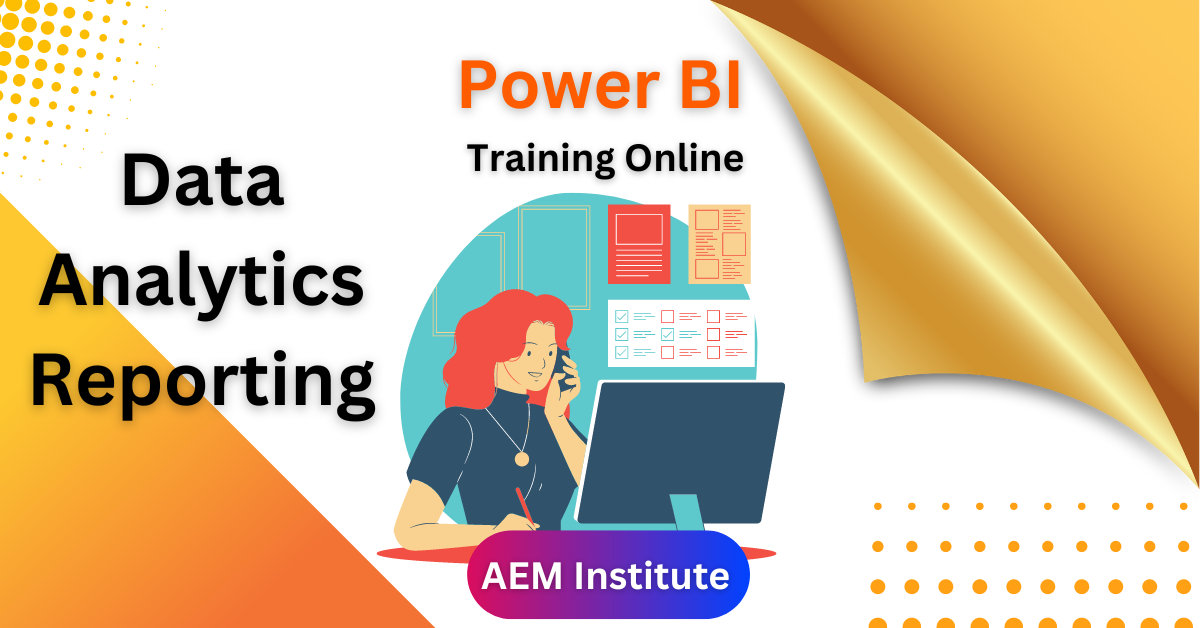 Certification
Cost
Exam format
Microsoft Certified: Power BI Data Analyst Associate | Exam PL-300
Training Cost: INR14,950 | Exam Cost: INR4800 Plus Applicable Taxes
150 minutes | 40-60 Questions
Power BI Training is for any graduate or post graduate who has basic understanding of business process and business intelligence tool and looking for a career in Data Analytics Industry. On completion of power bi certification Exam PL-300: Microsoft Power BI Data Analyst any candiadate will get new job opportunities in data analytics and data science job market.
Can ChatGPT integrate with Power BI?
Using ChatGPT as a virtual assistant makes Power BI's most complex features more accessible and enhances an individual's ability to overcome the initial barriers to getting started.
With Power Bi Training course in AEM, you will learn how to integrate ChatGPT with Power BI with extra class.
What are the Benefits of Learning Power BI course for PL-300 Certification?
What is the qualification for Power BI course?
If you are looking for power bi training in Kolkata you must have bachelor's or master's degree in computer science or data analytics. It is required for candidates interested in becoming a data analyst. This course is a good career option for B.Tech, MCA, B.Sc (Math/Stat), M.Sc(Math/Stat) and MBA candidates.
What are the Topics Covered in Microsoft Powerbi PL-300 Course in Kolkata?
Section 1: Get data from different data sources
identify and connect to a data source
change data source settings
select a shared dataset or create a local dataset
select a storage mode
choose an appropriate query type
identify query performance issues
use the Common Data Service (CDS)
use parameters
Section 3: Clean, transform, and load the data
resolve inconsistencies, unexpected or null values, and data quality issues
apply user-friendly value replacements
identify and create appropriate keys for joins
evaluate and transform column data types
apply data shape transformations to table structures
combine queries
apply user-friendly naming conventions to columns and queries
leverage Advanced Editor to modify Power Query M code
configure data loading
resolve data import errors
Section 4: Design a data model
define the tables
configure table and column properties
define quick measures
flatten out a parent-child hierarchy
define role-playing dimensions
define a relationship's cardinality and cross-filter direction
design the data model to meet performance requirements
resolve many-to-many relationships
create a common date table
define the appropriate level of data granularity
Section 5: Develop a data model
apply cross-filter direction and security filtering
create calculated tables
create hierarchies
create calculated columns
implement row-level security roles
set up the Q&A feature
Section 6: Create measures by using DAX
use DAX to build complex measures
use CALCULATE to manipulate filters
implement Time Intelligence using DAX
replace numeric columns with measures
use basic statistical functions to enhance data
create semi-additive measures
Section 7: Optimize model performance
remove unnecessary rows and columns
identify poorly performing measures, relationships, and visuals
improve cardinality levels by changing data types
improve cardinality levels through summarization
create and manage aggregations
Section 8: Create reports
add visualization items to reports
choose an appropriate visualization type
format and configure visualizations
import a custom visual
configure conditional formatting
apply slicing and filtering
add an R or Python visual
configure the report page
design and configure for accessibility
Section 9: Create dashboards
set mobile view
manage tiles on a dashboard
configure data alerts
use the Q&A feature
add a dashboard theme
pin a live report page to a dashboard
configure data classification
Section 10:Enrich reports for usability
configure bookmarks
create custom tooltips
edit and configure interactions between visuals
configure navigation for a report
apply sorting
configure Sync Slicers
use the selection pane
use drillthrough and cross filter
drilldown into data using interactive visuals
export report data
Section 11: Enhance reports to expose insights
set mobile view
apply conditional formatting
apply slicers and filters
perform top N analysis
explore statistical summary
use the Q&A visual
add a Quick Insights result to a report
create reference lines by using Analytics pane
use the Play Axis feature of a visualization
Section 12:Perform advanced analysis
identify outliers
conduct Time Series analysis
use groupings and binnings
use the Key Influencers to explore dimensional variances
use the decomposition tree visual to break down a measure
apply AI Insights
Section 13: Manage datasets
configure a dataset scheduled refresh
configure row-level security group membership
providing access to datasets
configure incremental refresh settings
endorse a dataset
Section 14:Create and manage workspaces
create and configure a workspace
recommend a development lifecycle strategy
assign workspace roles
configure and update a workspace app
publish, import, or update assets in a workspace
What you will get in Power bi training in Kolkata AEM
Microsoft Power BI Training in Kolkata AEM for PL-300 Certification Course will help any professional to achieve hands on expertise in data analytics for various business domain. Powerbi course in kolkata will build strong concepts like Power BI Desktop, Power BI DAX, Power BI Q&A, Power BI Content packs, PowerBI Custom Visuals, Power BI Integrations with Azure Machine Learning and SQL Services. At the end of the training there is special arrangements for mock test for success in global examination.
The power BI course fees in INR 14,950 in Kolkata which includes 100% Hands On lab, PL-300 (power bi certification) exam preparation. All learners will get free resume rewriting assistance and free interview preparation materials for their upcoming powerbi job interview.
Cost of certification Exam PL-300: Microsoft Power BI Data Analyst is INR 4800 plus applicable taxes. This power bi examination not so much hard but to pass this global certification exam a guided training is advisable. With our powerbi certification training 98.6% candidates already cleadred the certification exam in first attempt.
---
Power bi Training in Kolkata - Upcoming Class Schedule | Exam PL-300
| Start Date | Class Duration | Timing | Course Fees |
| --- | --- | --- |
| 18th November 2023 | Three Months | 1pm-4pm [Week End] | INR 14,950/- |
| 28th November 2023 | Three Months | 8am-9:30am [Tue & Thu] | INR 14,950/- |
| 10th December 2023 | Three Months | 1pm-4pm [Week End] | INR 14,950/- |
| 18th December 2023 | Three Months | 7pm-8:30pm [Mon & Fri] | INR 14,950/- |
| 2nd January 2024 | Three Months | 10am-1pm [Week End] | INR 14,950/- |
For customised class schedule -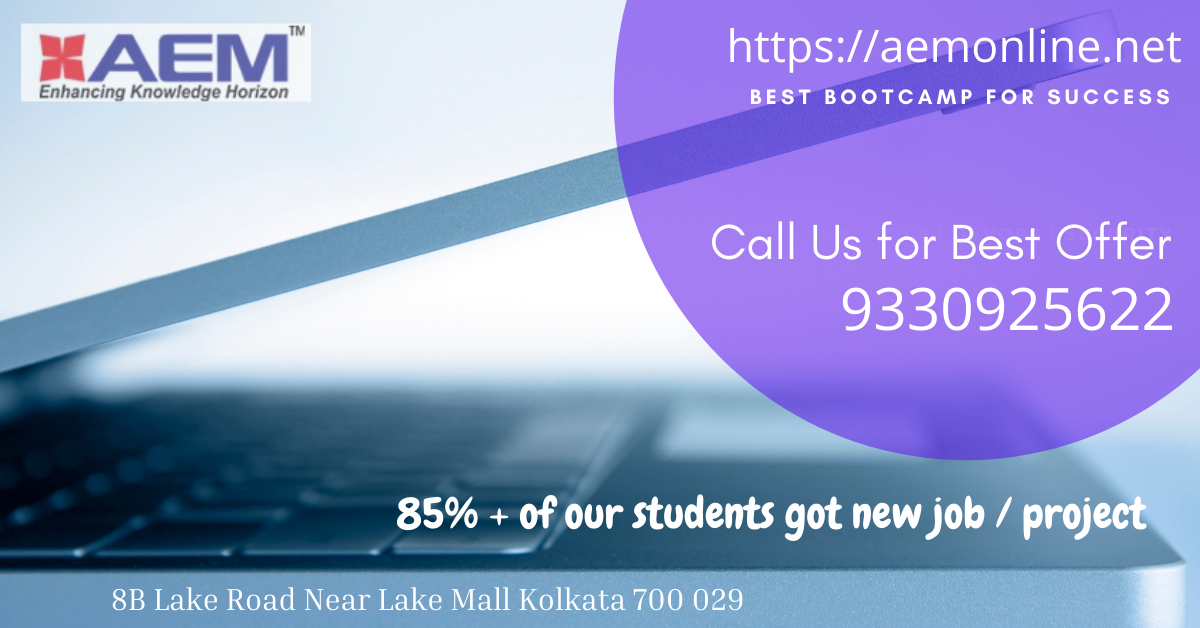 Benefits of Learning Power BI Training in Kolkata | Exam PL-300
In current situation industry is looking for finite decission making tools and specialist who can give them a finite solution through data analytics. So getting a well-paid job in this field would never be a problem.
Reputation of Microsoft Certification will help you to achieve a better position in data anytics industry.
Demand of data analytics jobs will increase day by day.
Best faculty and industry collaboration give an edge for Power BI training in AEM kolkata
Power BI Certification will have more job opportunities than other data analytics tools.
Best Power BI Corporate Training Online in Kolkata.
Introducing our Power BI Corporate Training offer – the ultimate solution to take your organization's data analytics to the next level!
With our expert trainers and customized training programs, we will help your team master Power BI – the powerful data visualization and business intelligence tool from Microsoft. Our training is designed to meet the unique needs of your organization, ensuring that your team gains the skills and knowledge necessary to leverage Power BI's full potential.
Here are just a few benefits your organization can gain from our Power BI Corporate Training:
Maximize your ROI: By mastering Power BI, your team will be able to analyze and visualize data more effectively, leading to better business decisions and ultimately driving your bottom line.
Customized training: We understand that each organization's needs are unique. That's why we offer customized training programs tailored to your specific goals and business needs.
Expert trainers: Our trainers are Power BI experts with years of experience in both training and real-world applications. They bring a wealth of knowledge and expertise to each training session, ensuring your team gets the best possible education.
Flexible training options: We offer a range of training options, including in-person, online, and hybrid formats. This ensures that your team can receive the training they need in the format that works best for them.
Don't let your organization fall behind in the data analytics game – invest in our Power BI Corporate Training today and equip your team with the skills they need to succeed!
Related Courses for Data Analyst in Kolkata:
Any Data Analyst can choose the following courses in Kolkata.
Power bi Training course in AEM Kolkata - FAQs