Azure Security Course in Kolkata for Security Engineer Associate Az-500 certification Training
The best Azure Security Engineer Associate Certification Training in Kolkata. AEM Institute is the TOP Cloud Security Certification Training Provider in Kolkata for Azure Cloud Security Course with 100% Hands On Lab. This Azure Cloud Security course cost you INR 19,950 which includes free Exam Preparation, Resume Re Writing and Azure Interview Preparation materials.


Why Azure Security Engineer Associate Certification Course in Kolkata AEM is the best choice for AZ-500 Certification Preparation?
If you working as Azure Administrator, Solutions Architect or as a Secirity Engineer and you want to upskill yourself for a better career opportunity, you are in right place. You can enhance your career as a Security Engineer after Azure Security Engineers Associate Certification in kolkata. The AZ-500 Certification course in Kolkata AEM will make you confident to get this certificate easily. Azure Security Engineers associate certification is among Top 5 Highest Paying Microsoft Azure Certifications in 2023 and among top 10 Cloud Security Certifications for Azure Jobs. This certification exam is for Azure Administrators, Azure DevOps Engineer, Azure Solutions Architects for a rewarding career in Azure cloud security with high salary job.
After completion of Azure Security Engineers Associate Training in Kolkata AEM Institute you can implement security controls and threat protection for Azure Cloud Infrastructure and manage identity and access to prevent any unauthorised access.This also discuss and implement steps to protect data, applications, and networks in Azure cloud infrastructure.This is a must requirement for any person who is willing to get into the Azure Cloud Administration or architect with proper protection for the cloud resources.
AEM Institute is the best Azure Security Engineer Associate Certification AZ-500 Course provider in Kolkata and offer Online training for Azure Security Engineer Associate Certification in Bangalore, Pune, Hyderabad, Bhubaneswar and Kolkata. You can find here the upcoming class schedule for Azure Security Engineer Associate Certification in different slots and all are guranteed to run.
The cost of Azure Security Engineer Associate Certification Training in Kolkata is INR 19,950/- and available in no cost EMI mode. This includes complete Hands-on Lab, Free AZ-500 examination preparation which will make you confident to pass the certification. Apart from that we provide interview preparation materials completely free for Azure Secirity Jobs in India and abroad with free resume rewriting service for every learner. This methodical approach towards complete end-to-end service make us to achieve 98.6% success rate in az-500 certification in kolkata.
Once completed az-500 certification course in kolkata with 5+ years of experience in relevant domain a candidate may expect around 12L to 22L PA salary in India as a Cloud Security Engineer.
What are the Benefits of Azure Security Training?
AEM Students having Azure Security Engineer Associate are working globally
RedHat | TCS | Wipro | CTS | Accenture | Deloitte | Amazon | PWC | Ericsson and many more.....
Azure Security Engineer Associate Az-500 certification Course Details:
Section 1: Configure Azure Active Directory for workloads
create App Registration
configure App Registration permission scopes
manage App Registration permission consent
configure Multi-Factor Authentication settings
manage Azure AD directory groups
manage Azure AD users
install and configure Azure AD Connect
configure authentication methods
implement Conditional Access policies
configure Azure AD identity protection
Section 4: Implement network security
configure virtual network connectivity
configure Network Security Groups (NSGs) create and configure Azure Firewall
create and configure Azure Front Door service  create and configure application security groups
configure remote access management
configure baseline  configure resource firewall
Section 5: Implement host security
configure endpoint security within the VM
configure VM security  harden VMs in Azure
configure system updates for VMs in Azure
configure baseline
Section 6: Configure container security
configure network
configure authentication
configure container isolation
configure AKS security
configure container registry
implement vulnerability management
Section 9:Manage security alerts
create and customize alerts
review and respond to alerts and recommendations
configure a playbook for a security event by using Azure Security Center
investigate escalated security incidents
Section 11:Configure security for data infrastructure
enable database authentication
enable database auditing
configure Azure SQL Database Advanced Threat Protection
configure access control for storage accounts
configure key management for storage accounts
configure Azure AD authentication for Azure Storage
configure Azure AD Domain Services authentication for Azure Files
create and manage Shared Access Signatures (SAS)
configure security for HDInsight
configure security for Cosmos DB  configure security for Azure Data Lake
Section 14:Configure and manage Key Vault
manage access to Key Vault
manage permissions to secrets, certificates, and keys
configure RBAC usage in Azure Key Vault
manage certificates
manage secrets
configure key rotation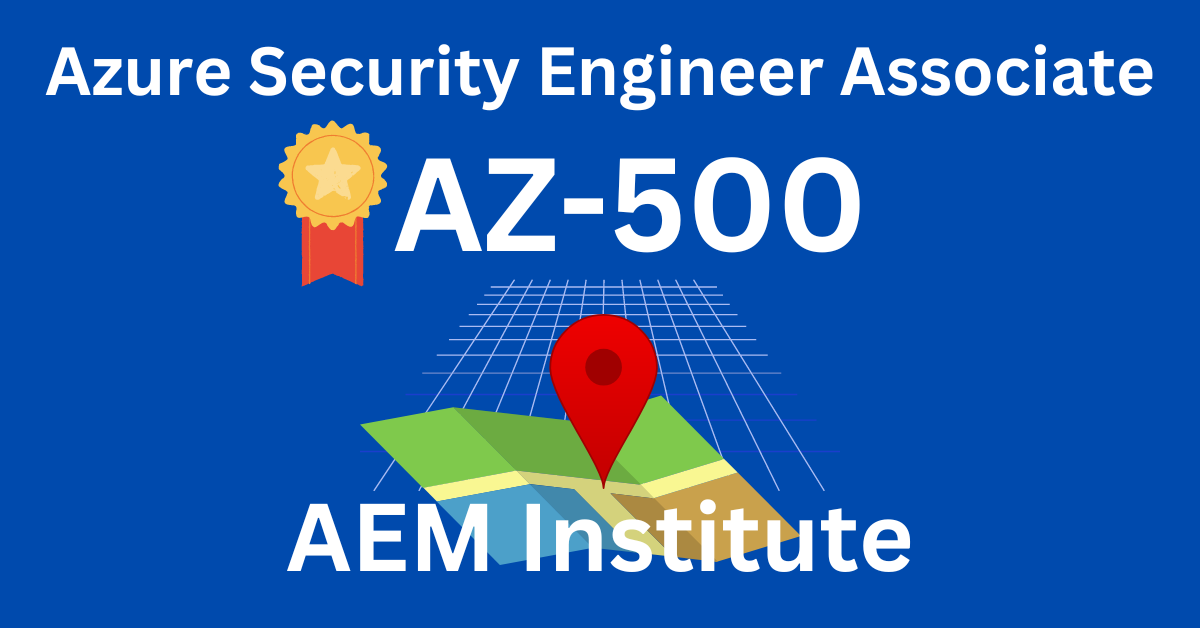 How do I become a cloud security engineer as a freshers?
To start with as a freshers you can start with Azure Administrator Associate Cetification Training and have to complete AZ-104 certification exam and then you can opt for Azure Cloud Security Engineer Course for AZ-500 certification. If you are having knowledge of windows server hybrid administration it will be an added avdantage to buld your career.
---
Azure Scurity AZ-500 Certification Training - Upcoming Class Schedule in Kolkata, Bangalore, Pune, Hyderabad, Delhi, Mumbai, Chennai, Bhubaneswar, Guwahati, Agartala, Patna
| Start Date | Class Duration | Timing | Course Fees |
| --- | --- | --- |
| 6th November 2023 | One Month | 8am-9:30am [Mon-Fri] | INR 19,950/- |
| 18th November 2023 | Four Months | 10am-1pm [Week End] | INR 19,950/- |
| 27th November 2023 | Four Months | 7pm-8:30pm [Mon & Fri] | INR 19,950/- |
| 3rd December 2023 | Four Months | 11am-2pm [Week End] | INR 19,950/- |
| 16th December 2023 | Four Months | 1pm-4pm [Week End] | INR 19,950/- |
| 26th December 2023 | Four Months | 8pm-10pm [Tue & Thu] | INR 19,950/- |
For customized class schedule -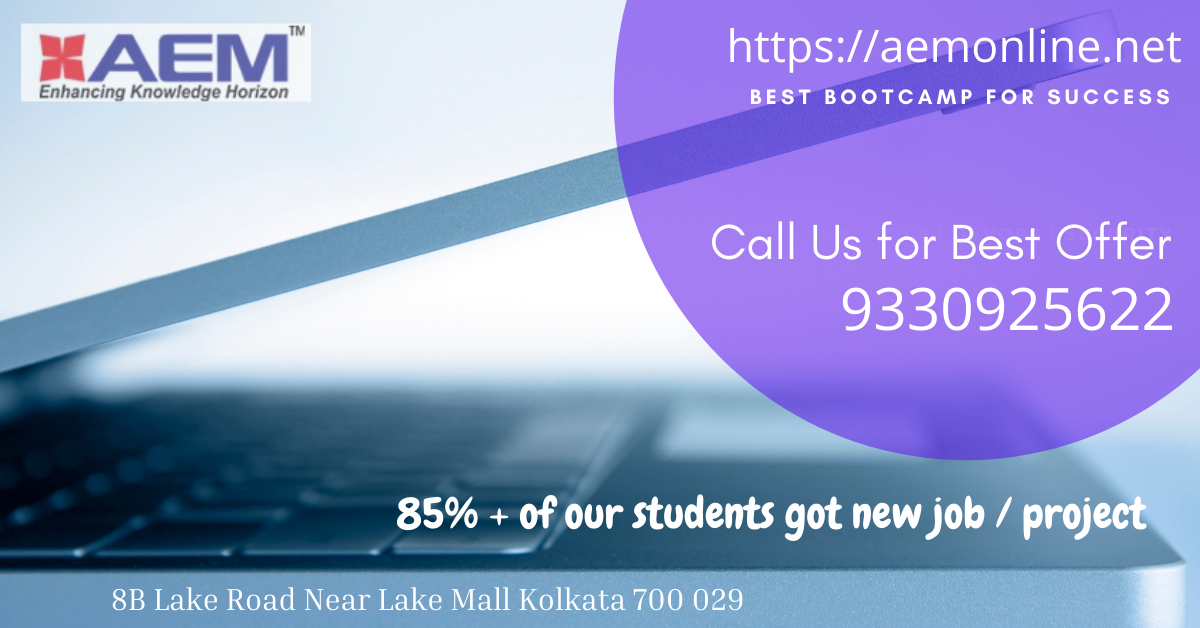 Benefits of Learning Azure Security Engineer Associate
It certify and prove your ability to accomplish the following technical tasks: manage identity and access; implement platform protection; manage security operations; and secure data and applications.
Microsoft Azure holds largest share in the global cloud computing market.
Azure also provide a good & reliable secure cloud infrastructure.
Azure has a more mature model of infrastructure in comparison to other cloud computing services.
Azure provides more job opportunities than other cloud providersin Windows Server Infrastructure Domain.