AWS DevOps Training in Kolkata – AWS DevOps Engineer Professional Training
Physical Classroom Training in AEM Kolkata Office | Instructor Led Live Classroom Training for Bangalore, Pune, Hyderabad, Delhi, Mumbai, Chennai, Bhubaneswar, Guwahati, Agartala, Patna and Kolkata.


Why AWS DevOps Engineer Training in Kolkata for [DOP-C02] Certification?
DevOps is the combination of cultural philosophies, practices, and various tools that enhances an organization's ability to build and deploy applications more effectively. This efficiency enables organizations to satisfy their customers and make them focused into their business without adminstrative overhead towards application deployment.AWS DevOps Training in Kolkata train for AWS DevOps Engineer certification which is focused on DevOps skill sets in the AWS platform. This certification is ideal for individuals who want to specialize in AWS-based DevOps practices and tools and having projects in AWS Cloud in their organization. It is among Top 3 DevOps Certification in 2023. AWS DevOps makes it easier for developers, testers, and operations teams to collaborate by providing a common set of tools and processes.
AWS DevOps Engineer Exam is for Professionals who are working in DevOps Team and Length is 180 minutes to complete the exam. The Cost of AWS DevOps Engineer Professional Certification exam is 300 USD in Kolkata. In AEM Institute we provide complete free exam preparation session with this course which make our learners to achieve highest certification pass rate in Kolkata. We also cover all AWS DevOps Labs for AWS DevOps Engineer Certification in Kolkata.
What you will get in AWS DevOps Training in AEM Institute Kolkata?
After Course we provide project for every learner to showcase their new skills which is important for their new job search. We have also dedicated portal for interview preparation for AWS DevOps jobs and all over world.
AEM Students are working globally
RedHat | TCS | Wipro | CTS | Accenture | Deloitte | Amazon | PWC | Ericsson and many more.....
Who can join AWS DevOps Training in AEM Kolkata?
Application Developers
System Administrators
Project Managers
Consultants
Anyone interested in learning DevOps in AWS Cloud
What are the Topics Covered in AWS Certified DevOps Professional Training in Kolkata?
Section 1: SDLC Automation
Apply concepts required to automate a CI/CD pipeline
Determine source control strategies and how to implement them
Apply concepts required to automate and integrate testing
Apply concepts required to build and manage artifacts securely
Determine deployment/delivery strategies (e.g., A/B, Blue/green, Canary, Red/black) and how to implement them using AWS Services
Section 2:: Configuration Management and Infrastructure as Code
Determine deployment services based on deployment needs
Determine application and infrastructure deployment models based on business needs
Apply security concepts in the automation of resource provisioning
Determine how to implement lifecycle hooks on a deployment
Apply concepts required to manage systems using AWS configuration management tools and services
Section 3: Monitoring and Logging
Determine how to set up the aggregation, storage, and analysis of logs and metrics
Apply concepts required to automate monitoring and event management of an environment
Apply concepts required to audit, log, and monitor operating systems, infrastructures, and applications
Determine how to implement tagging and other metadata strategies
Section 4: : Policies and Standards Automation
Apply concepts required to enforce standards for logging, metrics, monitoring, testing, and security
Determine how to optimize cost through automation
Apply concepts required to implement governance strategies
Section 5: Incident and Event Response
Troubleshoot issues and determine how to restore operations
Determine how to automate event management and alerting
Apply concepts required to implement automated healing
Apply concepts required to set up event-driven automated actions
Section 6: High Availability, Fault Tolerance, and Disaster Recovery
Determine appropriate use of multi-AZ versus multi-region architectures
Determine how to implement high availability, scalability, and fault tolerance
Determine the right services based on business needs (e.g., RTO/RPO, cost)
Determine how to design and automate disaster recovery strategies
Evaluate a deployment for points of failure
Why AWS DevOps Training is Important?
With cloud computing becoming the norm, the demand for DevOps engineers with skills in Amazon Web Services (AWS) has skyrocketed. AWS is the market leader in cloud computing, and mastering AWS DevOps can give you a competitive edge in the job market.
Our AWS DevOps Training in Kolkata
Our AWS DevOps certification course in Kolkata is designed by industry experts with years of experience in AWS and DevOps. The program covers everything from basic cloud computing concepts to advanced DevOps practices and tools. The AWS DevOps Engineer Professional Certification Training in Kolkata is delivered through
a mix of instructor-led training, hands-on labs, and real-world projects.
Our trainers are AWS certified and have years of experience in the field. They bring their practical knowledge and expertise to the classroom, making the learning experience engaging and interactive.
---
AWS DevOps Engineer Professional [DOP-C02] Training in kolkata, Bangalore, Pune, Hyderabad, Delhi, Mumbai, Chennai, Bhubaneswar - Upcoming Class Schedule
| Start Date | Class Timing | Course Duration | Course Fees |
| --- | --- | --- | --- |
| 10th June 2023 | 7:30pm-9:30pm [WeekEnd] | Four Months | INR 19,950/- |
| 18th June 2023 | 10am-1pm [WeekEnd] | Four Months | INR 19,950/- |
| 24th June 2023 | 1pm-4pm [WeekEnd] | Four Months | INR 19,950/- |
| 3rd July 2023 | 7:30pm-9:00pm [Mon-Fri] | Three Months | INR 19,950/- |
| 16th July 2023 | 5pm-7:30pm [WeekEnd] | Four Months | INR 19,950/- |
For more class schedules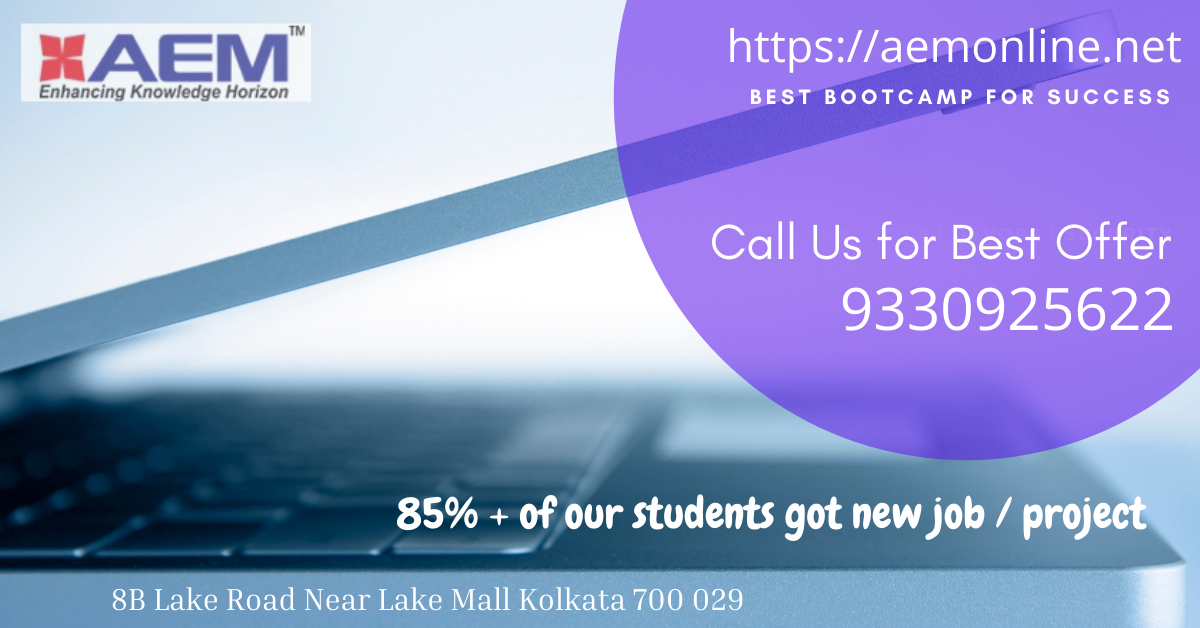 What are the Benefits of Learning AWS Certified DevOps Engineer?
Understanding of modern development and operations processes and methodologies.
AWS DevOps Certification in Top 3 in demand skill set 2023.
Ability to implement and automate CI/CD controls, Automation processes, and compliance validation.
AWS DevOps Certification help you to find more high paid job opening as per your background.
Get best interview preparation support for AWS DevOps with AEM.
AWS Certified DevOps Engineer – Professional [DOP-C02] Training FAQs